Bird & Blend Tea Co. Leeds Shop
Whether you want to stock up your cupboard or just talk tea, come on in - our mixologists can't wait to see you again. And on your trip to the high street, why not pop in & visit your other favourite independent businesses too!
Our amazing Tea Mixologists can show you our famous wall of tea with 100 loose leaf blends, with blends ranging from our award winning 
Sticky Chai
, 
Strawberry Lemonade
 right through to our 
Great British Cuppa
. Our Tea Mixologists can even knock up an iced tea or tea latte!
Sign up to our newsletter to see what is going on in store: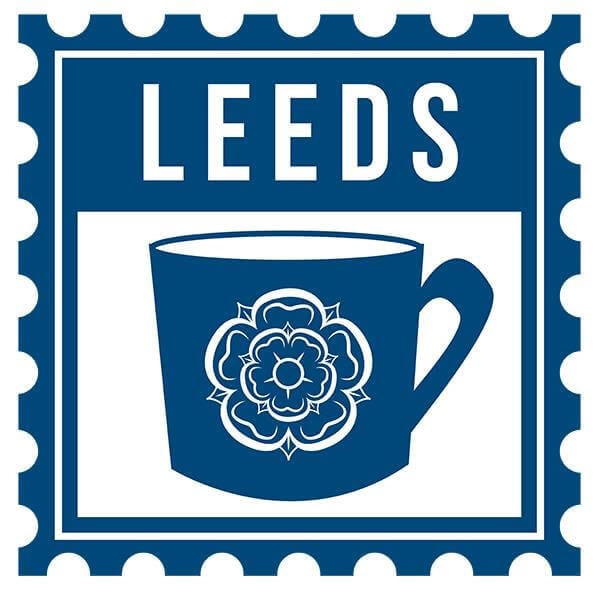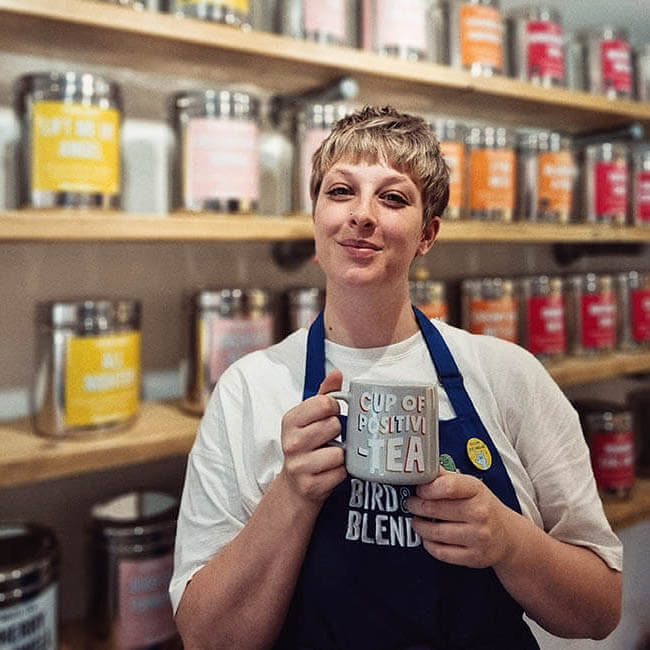 Becky & team can't wait to meet you...
Hello! I'm Becky, the Leeds store manager and I'm super excited to be opening our first Yorkshire store; bringing Bird & Blend to the Leeds communiTEA! My biggest passion is tea (hence the career choice!) but I love anything outdoorsy and adventurous; so when I'm not in store I can usually be found exploring in the mountains or the forests looking for my next adventure - typically fuelled by a tasty Super Matcha for that slow release caffeine!
When you're next in Leeds pop into our lovely little store and say hello, our incredible TEAm will be ready and waiting for you with a cuppa!
Introducing our Leeds favourite loose leaf tea.
Our Leeds team's favourite blend is Butter Toffee Popcorn🍿 ! This blend is delightfully buttery, with notes of toffee & pocorn. Pop the kettle on for this sweet treat, butter toffee popcorn is the perfect pairing with a cosy movie. Want to explore our other unique store blends? Click here.
What our Teabirds say about this loose leaf tea blend:
"it's delicious as an iced latte with oat milk and vanilla and is my go to for when I'm not outdoors and feel like having a movie day!🍿 " - Becky W.