Bird & Blend Tea Co. Worthing Shop
Whether you want to stock up your cupboard or just talk tea, come on in for a cuppa & a toastie - our mixologists can't wait to see you. 
Welcome to The Nest in Worthing! You'll find our brand new store in Woods Way, Goring-by-Sea - just outside of Worthing.
Our amazing Tea Mixologists can show you our famous wall of tea with 100 loose leaf blends, with blends ranging from our award winning Sticky Chai
, 
Strawberry Lemonade
 right through to our 
Great British Cuppa
. Our Tea Mixologists can even knock up an iced tea or tea latte!
If you're planning to hold a meeting in Worthing then look no further than our brand new home on Goring Business Park. In addition to housing our production line, back office, shop, showroom and little local café, our warehouse also offers a self-contained, light and airy space for external events. 
The room is located on the second floor, can hold up to 40 people, and is perfect for your next meeting, conference, workshop, away day, or creative event.
Amenities:
Close to local transport links
Limited parking 
Flexible room layout 
Catering available 
Access to private roof terrace & kitchenette
Private unisex toilet (not accessible)
Use of second small meeting room
65 inch smart TV & adapters
Contact Carey Smith for more info: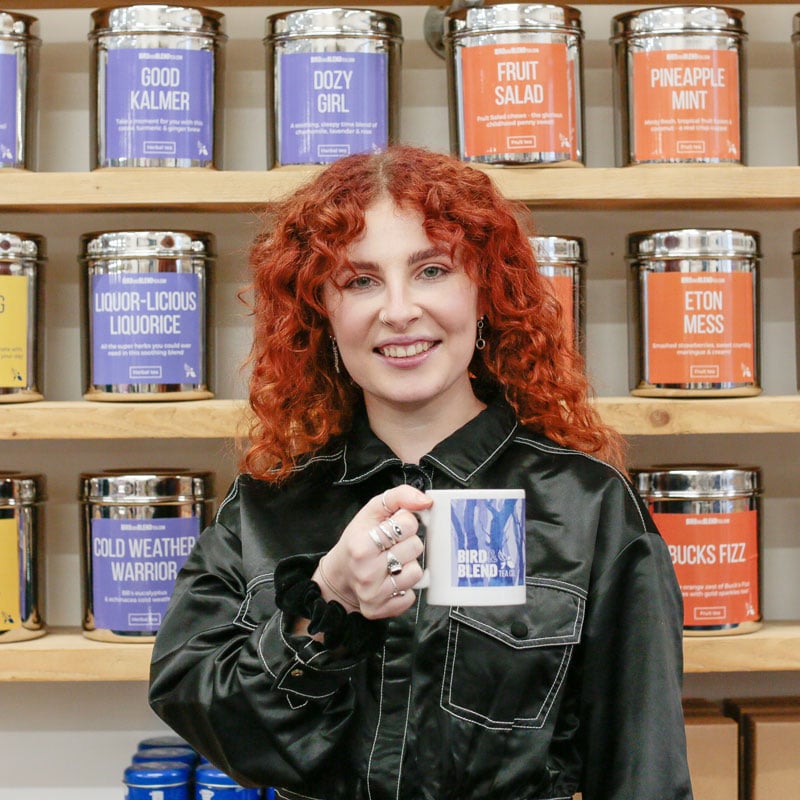 Carey & the team can't wait to meet you...
Hi, I'm Carey. I manage our Worthing store at "The Nest" - where all it all happens! Our production, warehouse space, and office are all on site, and we have a space for you to relax and explore our wonderful range of delicious teas too!
In my spare time you'll usually find me down on Brighton beach (when it's not too chilly) or crafting away at a new project in the shed... My latest obsession - silversmithing! I'm a typical indecisive libra so find it super difficult to say which blend is my favourite, but I absolutely swear by a Deckchair Dreaming before bed!
Whether you want to shop, eat, work, or just have a nice cuppa and a chat - I can't wait to see you in Worthing soon!
We are now hosting Tea Blending Workshops, book your space here!
Introducing our 'signature' Brighton loose leaf tea
Did you know that a loose leaf tea flavour is created for each store and for Worthing it is the same as our flagship Brighton Store - Brighton Rock. This brings together the unique flavour of Britain's favourite seaside town.
What our Teabirds say about this loose leaf tea blend:
"It's a lovely refreshing mint flavour that reminds me of Summer trips to the beach. The colour is an amazing vibrant green too!"