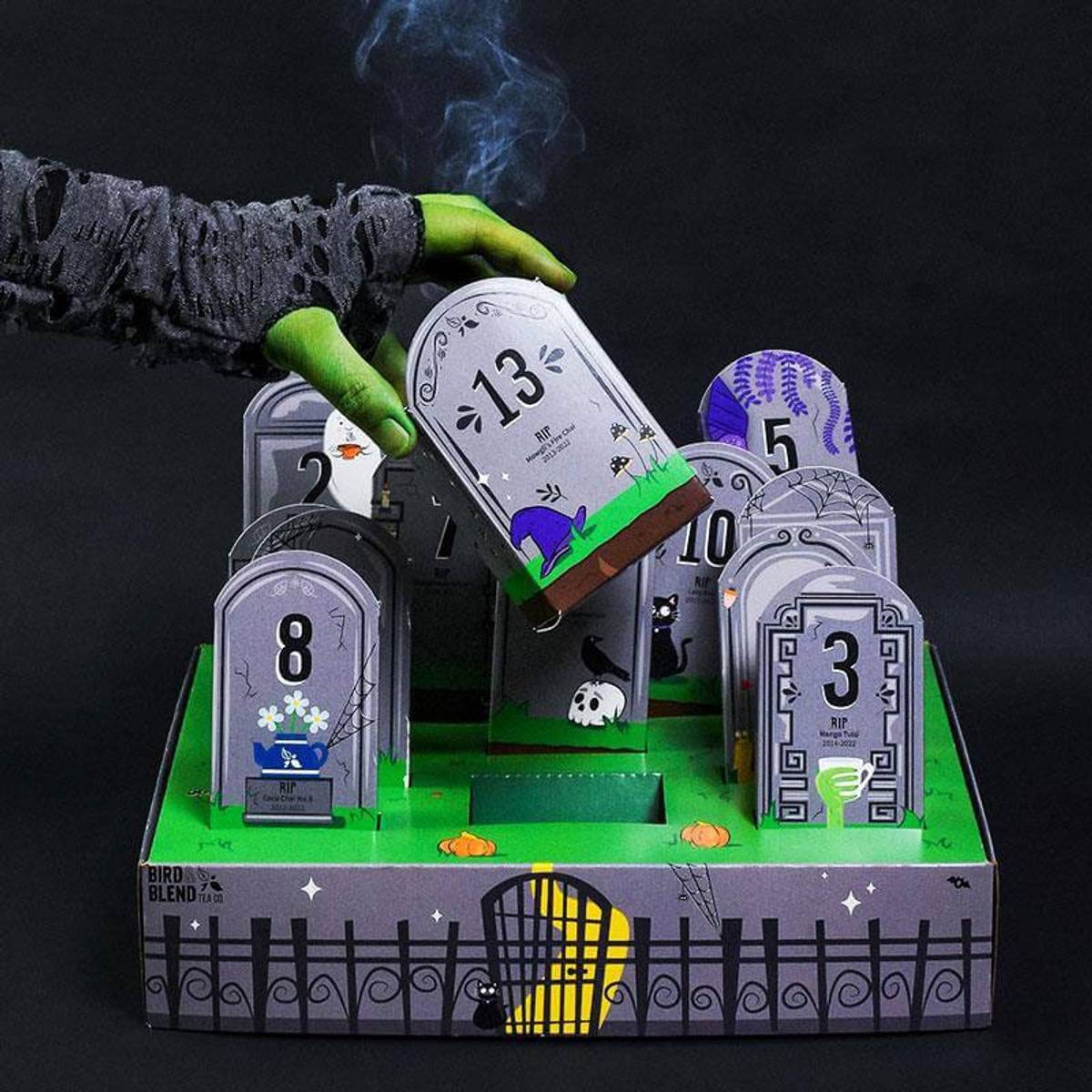 Spooky Countdown Calendar
We're sorry we have officially sold out of our 2022 Spooky Halloween Countdown Calendar! They flew off the shelf.
The good news is there's still time to grab our limited edition Tea Advent Calendar for Christmas 2022!
Keep scrolling to see how you can make sure you don't miss out on the spookyness next year!
13 Days Of SpookTEA Treats!
Missed out? Don't worry you can join us on the countdown to Halloween, with 13 ghoulishly good tea related treats - no tricks here! Follow along on our socials @birdandblendtea as we open up each day, and get ready for some haunting and wholesome scares!
If you don't want to miss out on our beloved limited edition Spiced Pumpkin Pie tea, along with the other fangtastic seasonal faves, you can check out our Autumn blends and have a little spooky party yourself!

Join The Countdown To Christmas
Do you have FOMO from missing the Spooky Countdown Calendar? Don't let our amazing Tea Advent Calendar slip away too!
With 24 days of unique flavours, and 2 tea bags in each day meaning you have a whopping 48 tea bags in total, this advent is not one to be missed! Perfect as a gift, or to have for yourself!
Spooky Halloween Countdown Calendar
I'd like to receive an email notification once this item comes back into stock please.
Sign up for 2023 Spooky Calendar alert!
Close (esc)
Popup
Use this popup to embed a mailing list sign up form. Alternatively use it as a simple call to action with a link to a product or a page.
Age verification
By clicking enter you are verifying that you are old enough to consume alcohol.