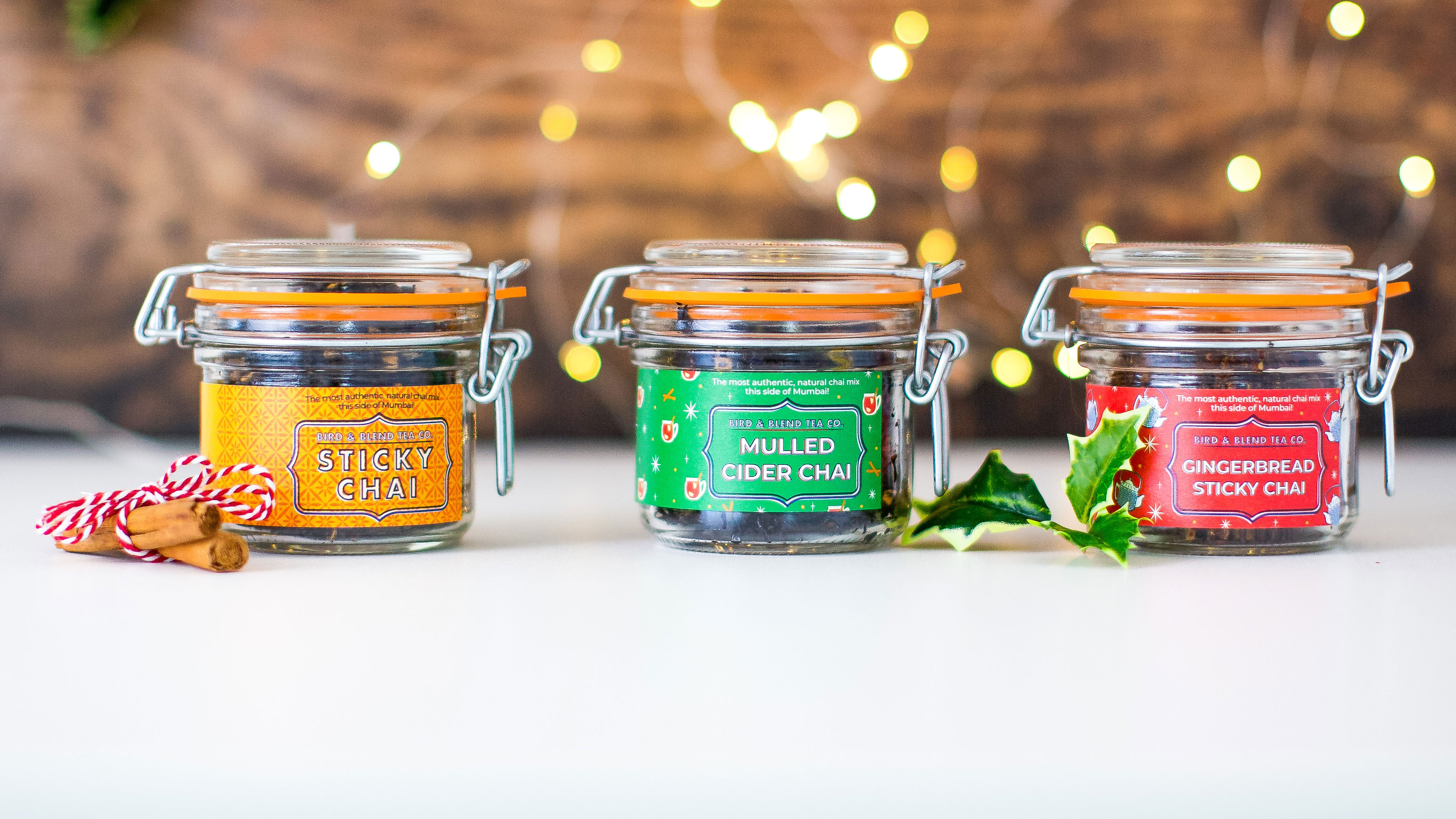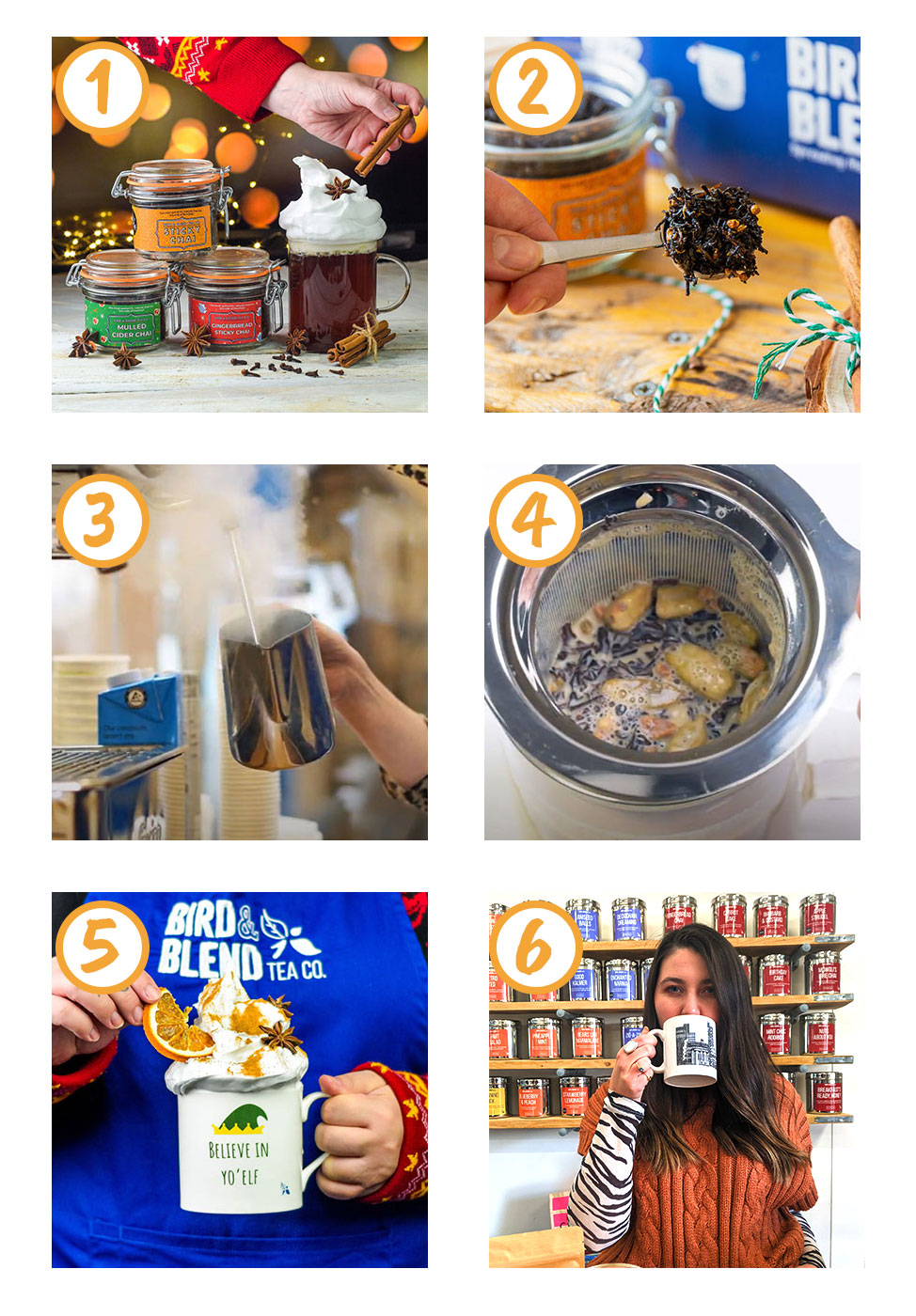 Christmas Sticky Chai Hamper
Christmas is here and so is our Sticky Chai hamper, hand-packed with love by our wonderful TEAm. Included is our original Sticky Chai Jar as well as limited edition flavours, Mulled Cider & Gingerbread Chai packed with our Perfect Tea Spoon into a lovely eco hamper gift box.
The best bit about Sticky Chai is that we do all the hard work for you! This includes blending all ingredients, grinding the spices fresh and even missing in fresh ginger root for a higher quality chai experience. We also stir in the honey to help lock in the goodness & flavours of the freshly ground spices to make sure you get the full chai taste in your own home this Christmas!
Our aim this festive season is to spread happiness and reimagine tea whilst saving the planet! This hamper is as eco as it gets! Painted with water-safe paint and made from certified wood, i.e. paper pulp that's sourced from responsibly managed forests and mills. It is biodegradable, eco-friendly, compostable and vegan!
1. Pick your Sticky Chai!
2. Measure 2 heaped teaspoons
3. Add to your chosen milk & heat (either in the microwave or stove)
4. Sieve out the Sticky Chai
5. Decorate your drink
6. Sipy, sip & enjoy!
BEST CHAI TEA!
'Wow this is amazing tea! I have wanted to buy this for a while and so glad I did! I love chai teas but this is another level! Have only tried heating on stove with coconut milk so far, highly recommend using this milk with this tea. Looking forward to trying with oat milk and trying cold brewed.' - Amanda

BEAUTIFUL COMFORTING CHAI
'I love Chai, especially sticky Chai. I have it instead of my normal tea in autumn and winter. I find it makes me feel all warm and cosy on those cold nights. I normally make mine with oat milk on the stove, it's a real treat.' - Hayley

HOT OR CHILLED, SIMPLY AMAZING
'I love this chai hot with oat milk and a little extra honey, it's so comforting. Also I found that cold brewing it totally enhances the flavours, it really brings out the spices. I will definitely be buying again. My new favourite!' - Sue